PLEASE NOTE: THE WEBSITE IS BEING UPDATED BUT MY WORK IS READY TO BE SEEN, YOU JUST NEED TO SCROLL DOWN! ︎
/

Ciao
!

__


I'm Benedetta, a passionate

Italian Strategic & Service Designer

interested in building sustainable futures. Trained as a Product Designer in Milan (Politecnico di Milano), I have just graduated in Service Design at the Royal College of Art in London.

Here I mainly explored how to transform the future of our society by adopting design in its applicational reality.
good things come to those who are curious ︎︎︎

Highlights on:
(available soon)
Service Design - the future of value-driven purchases.


/Aethos, the 21st century receipt.
Available soon


Service Design - vulnerability in banking
/Koi, preventing financial abuse.
Available soon
Service Design - social innovation


/Hug, a social re-birth for Milan communities.
Available soon
__
/

Please have a look at my portfolio here

:
https://issuu.com/benedetta.locatelli94/docs/benedetta_locatelli_portfolio
__
I like to perceive my portfolio as a pack of cards, every single project represents one that I play in different sistuations.
As in every single pack of cards, there are my trump ones, which are:


Design research

Unconventional design process

Future Thinking

;


All of these played an important role in all the projects and build up my identity as Service Designer.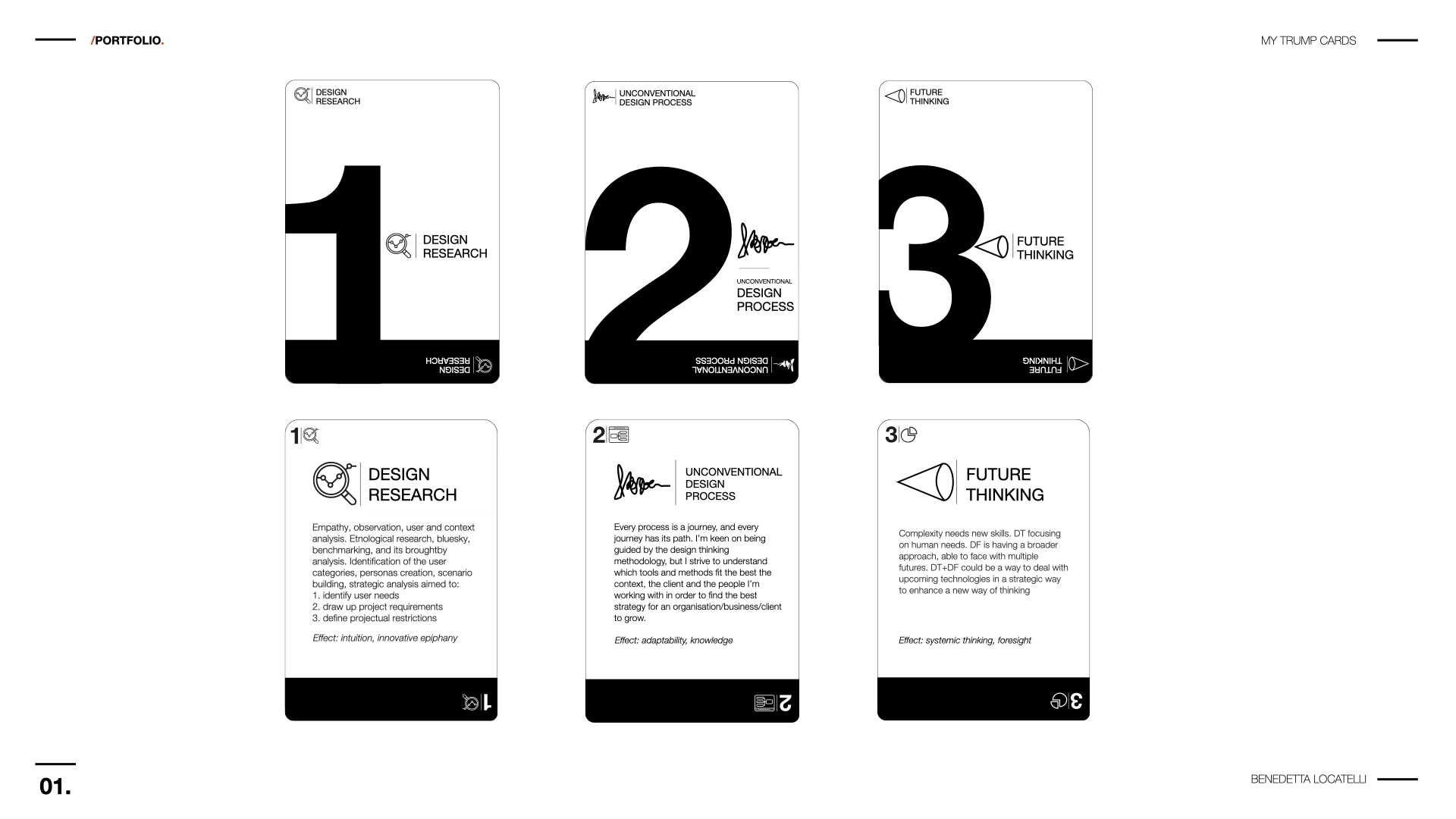 Curious about somehting? Please drop me a line with questions, doubts and proposals or just to say hi ︎ I'm always up for a (virtual) coffe!

benedetta.locatelli94@gmail.com